Cathedral City Adult Martial Arts Classes
Practice Martial Arts To Benefit Both Body And Mind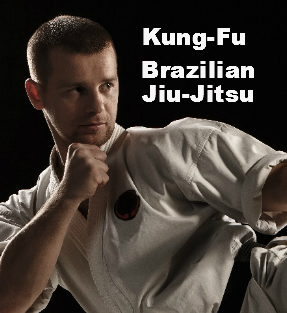 Learning martial arts will not only serve you well when faced with a hostile physical encounter, but also helps develop both the body and mind.
At Gregoire Combatives, the instructors truly understand this and the reason why they've incorporated the best of not one, but a few martial art styles. Instructors use engaging techniques to teach Brazilian Jiu-jitsu, Chinese Kung fu kickboxing, MMA and other self-defense techniques.
Immediately starting with your first class, simple but effective methods to critically strike someone and perform submission holds will be practiced to perfection. While learning the process of mastering this, the side benefit will be a great workout. Toning of the body and fat burning will seem to happen with no effort as you enjoy learning more techniques.
While all of this may sound intimidating or difficult, rest assured that the collective experience of the instructors at Gregoire Combatives have your best interests in mind. One will progress at the rate they are able to without the worry of competing with others.
What is great about martial arts type training is it helps one focus. Even if one isn't competitive by nature, the goals of achieving certain levels within the program will stir up some drive that most never knew existed. This is just one of many benefits of martial arts training.
Others benefits would include it being a great stress reliever, reducer of anxiety and developer of improved self esteem. As one progresses to learn more techniques and gets stronger, fitness naturally improves. Watch as balance, stamina and reflexes also improve dramatically as you move up in levels.
Our current special: $20 for a the first month of classes then $79 per month: (Will charge card $79 in 30 days from today's date)
Or stop by and sign up in person. Class sizes are limited, order today.
If you live in the following cities of Cathedral City, Palm Desert, Palm Springs, Rancho Mirage or Desert Hot Springs then you are close enough to come train with us!