Beginner Classes Enrolling Now! Martial Arts in Cathedral City Teaches Discipline & Self Confidence!
Kids Classes
At Gregoire Combatives, we know you want to keep your child busy and help them stay physically fit. To help you in this endeavor, we're enrolling now. Your child will learn discipline as well as self confidence and so much more.
Kids Classes Ages 4 to 12
Our karate classes are ideal for kids aged four to twelve. We have world class black belt teachers who are professionals at dealing with children. We go the extra mile to ensure that our students will receive the most benefits out of every class. Every child is rewarded with positive reinforcement and your child is sure to feel like a champ from the very first class he or she attends. Learn more >
Adult Kung-Fu and Brazilian Jiu-Jitsu Classes
Learning martial arts will not only serve you well when faced with a hostile physical encounter, but also helps develop both the body and mind. At Gregoire Combatives, the instructors truly understand this and thus why they've incorporated the best of not one, but two types of martial arts. The strikes of Chinese Kung-Fu kickboxing and the grappling inherent in Brazilian Jiu-Jitsu techniques are combined to mold you into a well honed fighting machine all while getting into the best shape of your life. Learn more >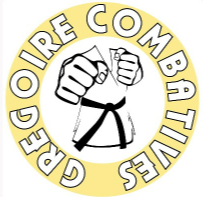 If you live in the following towns of Cathedral City, Palm Desert, Palm Springs, Rancho Mirage or Desert Hot Springs then you are close enough to come train with us!