Now Is The Time To Enroll Your Child in our Dragons Class. Perfect for ages 4 through 7!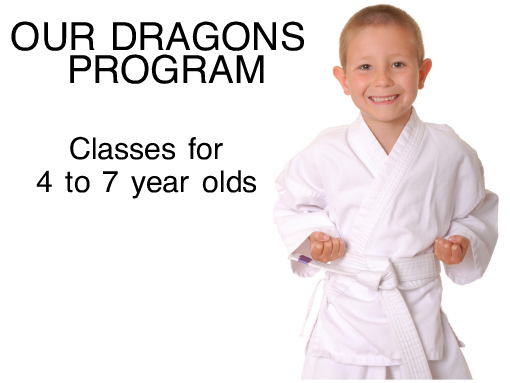 Need some advice to get your kids motivated and off the couch tonight? Then try something new. They may not listen to mom and dad, but they will be mesmerized by the Dragons Program. It is a martial arts program led by black belts at Gregoire Combatives.
It is a great way to get your four through seven-year-olds off the couch for a rousing training program. It is the most effective martial arts training in the area for this age group.
The Dragons program is specially designed for children with no prior martial arts experience.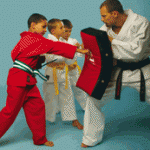 The instructors are black belts who know how to teach children of this age group. They will learn in an environment that is both fun and educational. They will learn the basic skills and fundamentals necessary to make strides in the martial arts. The sessions are each full of activities designed to get kids moving while making sure that they leave feeling good.
The training from the Dragons Program values the importance of physical activity for kids of all ages. We want your child to learn in an environment that rewards them for getting moving. We want them to build positive associations between getting moving and martial arts. That way they will feel confident to get off the couch and choose physical activity over the fear that leads kids back to the couch.
Our program involves fun and invigorating body movements of kicking, chopping and blocking. They will not realize the fundamentals of martial arts are being taught to them. Yet, they will see the benefits over time.
In turn, they also learn self-respect, and self-esteem, while building their confidence. The children will also be learning how to deal with situations where stranger danger rears its ugly head. They will relate learning about martial arts with fun. Martial arts improves concentration, which is integral to becoming a successful adult in life and in school. It gives kids an outlet to expel their excess energy so that they are more settled in and cooperative at school and at home.
Enrolling kids in the Dragons program at Gregoire Combatives provides kids with essential exposure to build their social skills and friendships while learning self-defense.
Sign Up With Our Special!
$20 for first month then 79.00 a month (includes FREE uniform)
We are only taking payments via credit card or debit cards with this special.
WE DO NOT DO CONTRACTS: If you need to cancel for any reason just call or text us 10 days before your due date and we can cancel the payments.
Check the class schedule  (Classes are 2 times a week and are age specific.)
| | Mon | Tues | Weds | Thurs |
| --- | --- | --- | --- | --- |
| 4pm | Ages 4-7 (7 spots available) | | Ages 4-7 (7 spots available) | |
| 5pm | Ages 4-7 (3 spots available) | Ages 4-7 (4 spots available) | Ages 4-7 (3 spots available) | Ages 4-7 (4 spots available) |
| 6pm | Ages 8-12 (2 spots available) | Ages 8-12 (9 spots available) | Ages 8-12 (2 spots available) | Ages 8-12 (9 spots available) |
| 7pm | Adult | Adult | Adult | Adult |
Once you complete the purchase: please show up 15 minutes before your child's first class to size them for their uniform.